Genetic modification 'GM' and gene editing 'GE' are essential research tools for testing and validating functions of genes responsible for important crop quality and sustainability traits. In combination with rapidly expanding and readily accessible genomics resources, these approaches enable extremely precise targeted manipulation of crop genomes.
Our Biotechnology facility has recently been established to develop and deploy GM and GE approaches in our major crop species potato and barley. We can advise collaborating research groups on experimental design and vector construction, prior to generating modified plant material in our contained facilities for subsequent downstream screening and testing.
Species
Barley (cv. Golden Promise)
Potato (cv. Desiree, ADG7540, Hermes – and more)
Services
Get in touch with us early in experimental planning and we will discuss and guide you through all aspects of the process. Including:
vector and experimental design
screening and validation of the modified plant material
advice on construct building
opportunities for tissue culture training
Facility Manager: Laurence Ducreux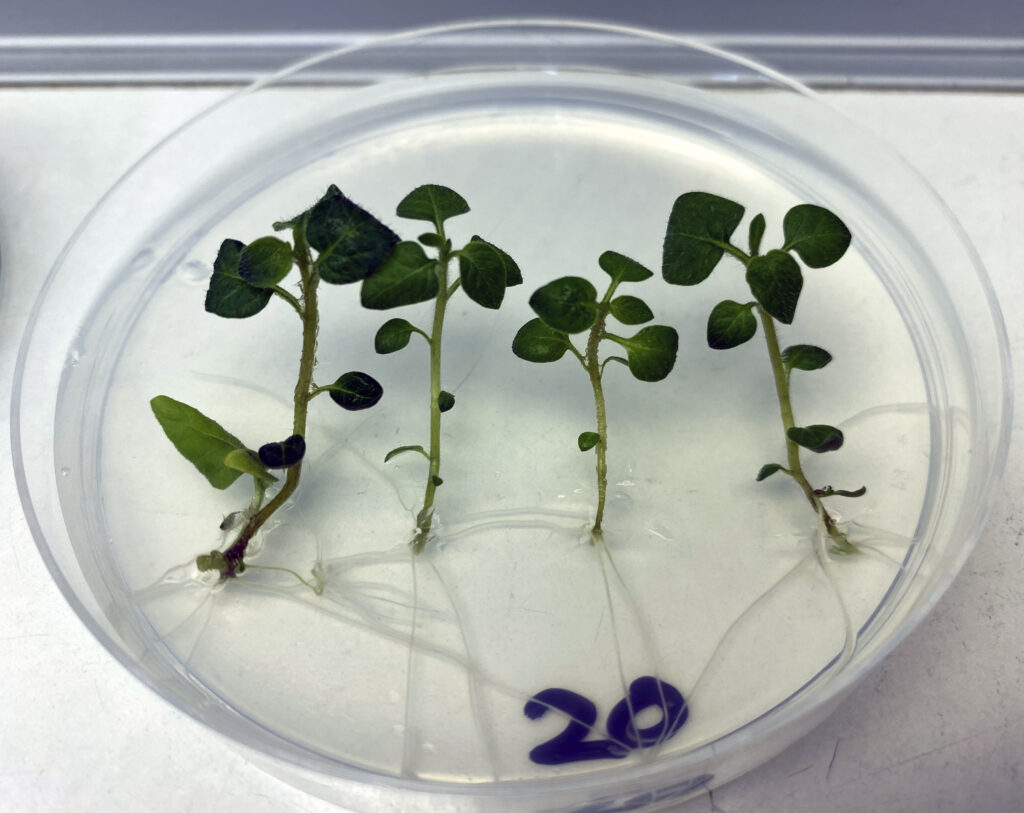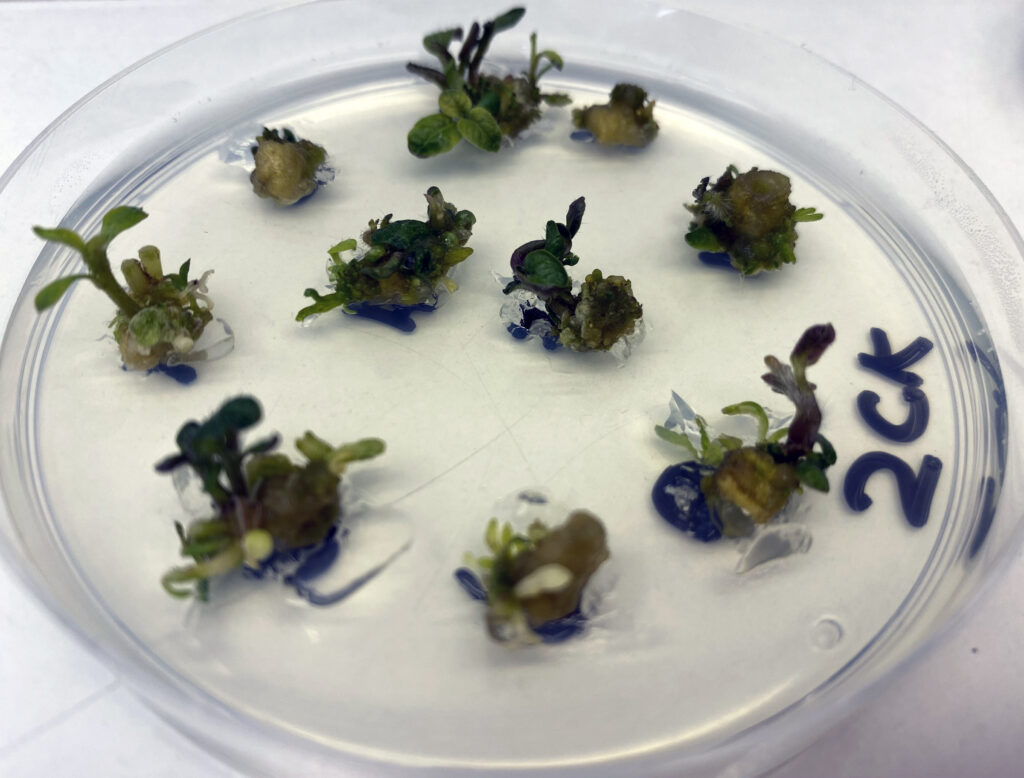 Do you want to use our facilities or collaborate with us?
---